FBDCA Officers and the Communications Committee have been working on a webpage to educate the public about Frenchie coat colors approved by our Standard and the fad or rare colors that disqualify a Frenchie from being shown. The page clearly explains why the public should avoid buying Frenchies in fad colors.

SAY NO TO "DESIGNER DOG BREEDERS"
There is no such thing as a labradoodle, pomsky, yorkipoo ect.
"DESIGNER DOGS" don't exist, they're just MUTTS.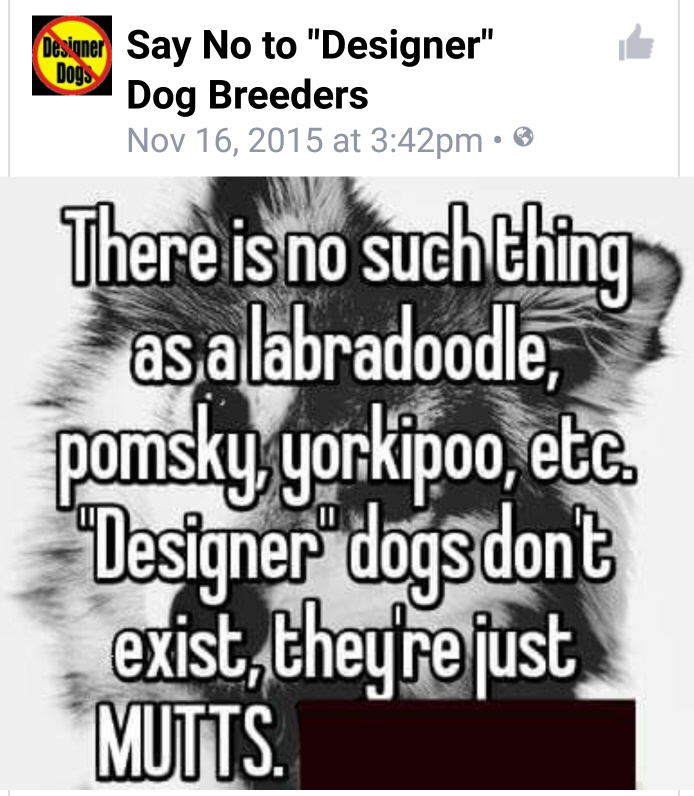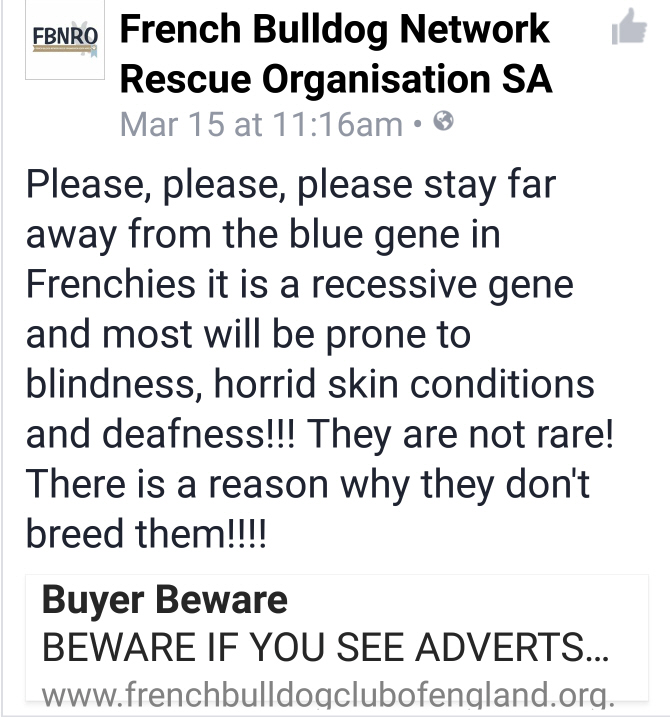 PLEASE, PLEASE, please stay far away from the blue gene in Frenchies it is a recessive gene and dogs will be prone blindness, horrid skin conditions and deafness!!! They are not rare. There is a reason why good breeders don't breed them!!!!

FAD: an intense and widely shared enthusiasm for something, especially one that is short-lived and without basis in the object's qualities; a craze

In the last few years, ads for French bulldogs in RARE COLORS have exploded all over the Internet. Not only blue (in every combination; blue brindle, blue fawn, blue pied); but also black-and-tan, liver, and, appallingly, even merle. The more widespread the recessive genes for these colors become in our gene pool, the greater the risk that reputable breeders will at some point find their own lines contaminated with them.